Design APIs the way developers want to use them
Criteria brings product managers and engineers together so teams can deliver more impactful APIs, faster.
Design
Bridge between business and technical stakeholders
Translate high-level business needs into detailed technical designs with best-practice design systems, smart defaults and templates.
Model your business
Think in terms of Create and Update, not POST or PUT. We'll do the rest (pun intended).
Define core concepts to quickly scaffold basic CRUD APIs.

Operations are automatically translated into the appropriate RESTful endpoints.

Write documentation alongside tech specs to keep everyone aligned.
API-first development
Create APIs the way your customers experience them with a visual editor that is just like editing documentation.
View your API as documentation, and edit everything in place—no switching back and forth between modes.

Adopt design patterns to promote consistency across your endpoints.

Import and export OpenAPI definitions.
Build quality in from day one
Specify real-world test scenarios during the design process and add them to your test suites immediately.
Collaborate with stakeholders to define expected behavior (BDD).

Specify complex scenarios as multiple steps using an intuitive drag and drop builder.

Increase test automation coverage by exporting executable test cases.
---
Integrations
Integrates with your existing tech stack
Criteria works with the languages and frameworks that you have already adopted. Integration is as simple as copy-and-paste.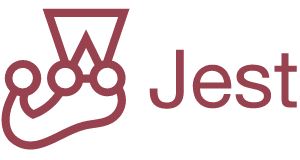 Ship better APIs
Deliver better-designed APIs and make an impact with a platform that connects the dots across product, engineering and quality.