Define and test APIs without writing code
Criteria helps teams build better APIs, faster. Define requirements as real-world workflows and add them to your test suites instantly—no coding required.
Collaborate
Criteria is for the whole team
The best products are built by teammates who work closely together. Your tools should minimise handoffs, not create more process to manage.
Product managers

Get everyone on the same page by defining API requirements and acceptance criteria in an unambigious, shared source of truth.

Developers

Build APIs faster using test driven development (TDD). Start from fully coded tests instead of a ticket.

Testers

Get instant test coverage using your preferred framework. Focus on the tests that you haven't had enough time to write until now.
Design
Define APIs the way developers use them
Developers stitch APIs together, passing data from response to request. In Criteria, variables are first-class citizens, allowing you to design complex, real-world scenarios from the developer's point of view.
Develop
Enrich your OpenAPI with semantics
OpenAPI is great for defining individual requests and responses. But it can be limiting when it comes to defining higher level workflows and semantics.
Criteria can annotate your specifiation with additional information that comes from your use-cases, allowing you to maintain a single source of truth.
Examples

Reuse objects as examples in OpenAPI.

Semantic types

Go beyond JSON with domain types such as email address or currency.

CRUD+

Annotate operations according to their semantics.

Primary key/foreign key relationships

Model dependencies between steps in a workflow.

Documentation

Add OpenAPI descriptions from your user stories.
Test
The tool you don't have to adopt
Your codebase already exists and rewriting it to support a new tool is not feasible when you already have so much in your backlog to get through.
Sound like you?
Criteria works with the languages and frameworks that you have already adopted. Integration is as simple as copy-and-paste.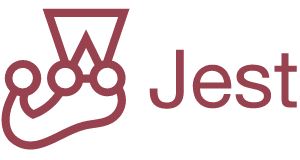 Start building better APIs, faster.
The first 100 people to sign up will receive a 50% discount.